City of Plano Reduces Outdoor Watering to Once a Week Starting Nov. 1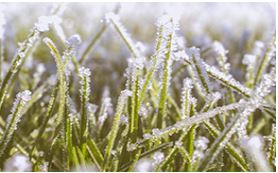 Dial back on landscape watering and save on your water bill. Lawns and outdoor plants require much less watering as we roll into colder temperatures.
Whether you are a resident or a business, please shift to the winter watering schedule on Friday, Nov. 1. Limit sprinkler use to once-a-week. If the last digit of your address is odd (1, 3, 5, 7, 9), your water day is Tuesday. If the digit is even (0, 2, 4, 6, 8), your water day is Thursday. Follow these additional guidelines:
· Turn off automatic sprinklers. Once cooler weather arrives, most grasses go dormant until spring which reduces your lawn's need for water.
· Set your sprinklers to run between 10 a.m. and 6 p.m. This is when the temperature is warmer.
· Don't plant cool season grasses. Ryegrass and fescues require extra water during winter.
· Avoid excessive water runoff and watering during rain, ice or snow. Runoff is prohibited because it leads to dangerous icing of streets and sidewalks.
· Only water if your lawn needs it. Just because it is your day to water doesn't mean you must water.
These guidelines apply until March 31, 2020.