As you know, your dues and participation have a tremendous impact on our wonderful community. From holiday entryway decorations to capital improvements to FUN FEST and the community wide Garage Sale, it is YOU who enables Chase Oaks to grow and thrive, making it one of the best places to live in North Texas.

Thank you for your dues!
Chase Oaks Homeowner Association Dues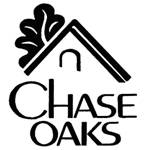 $ 75.00 USD
When you click on the "Buy Now" button above, you will open another window that takes you to the Paypal site. You will need to create an account in order to use Paypal. (This is how we know which of our terrific residents made the payment.)
There is no Service Fee from PayPal to set up your account in order to pay your annual dues of $ 75 for 2010.
Thank you for helping to reduce the impact that paper invoicing has on the environment. We hope that this method provides a safe and convenient way to pay your homeowners association dues.
Click HERE to learn more about the value that your dues buys.